Catie's Closet | Long Island, NY
Catie's Closet is proud to announce the opening of our first affiliate in Long Island, NY -- serving over 2,000 economically disadvantaged students.
Long Island's child poverty rate is growing at a rapid pace. To alleviate the burdens families are facing living in poverty, we opened Catie's Closet within the Hampton Bays schools.
The Need in Suffolk County and Hampton Bays
Over 95,000 students (41%) in Suffolk County are economically disadvantaged which means that children are dependent and participating in one or more state-administered programs.  A staggering 64% of the students in Hampton Bays are experiencing the same difficulty. Families struggle to maintain the infrastructure of the household leaving  limited resources to meet their children's needs. 
Bringing Catie's Closet to Hampton Bays means we are providing relief and support in a time they need it most. Access to clothing, basic necessities, school supplies and specialty items, available in their school, is life-changing.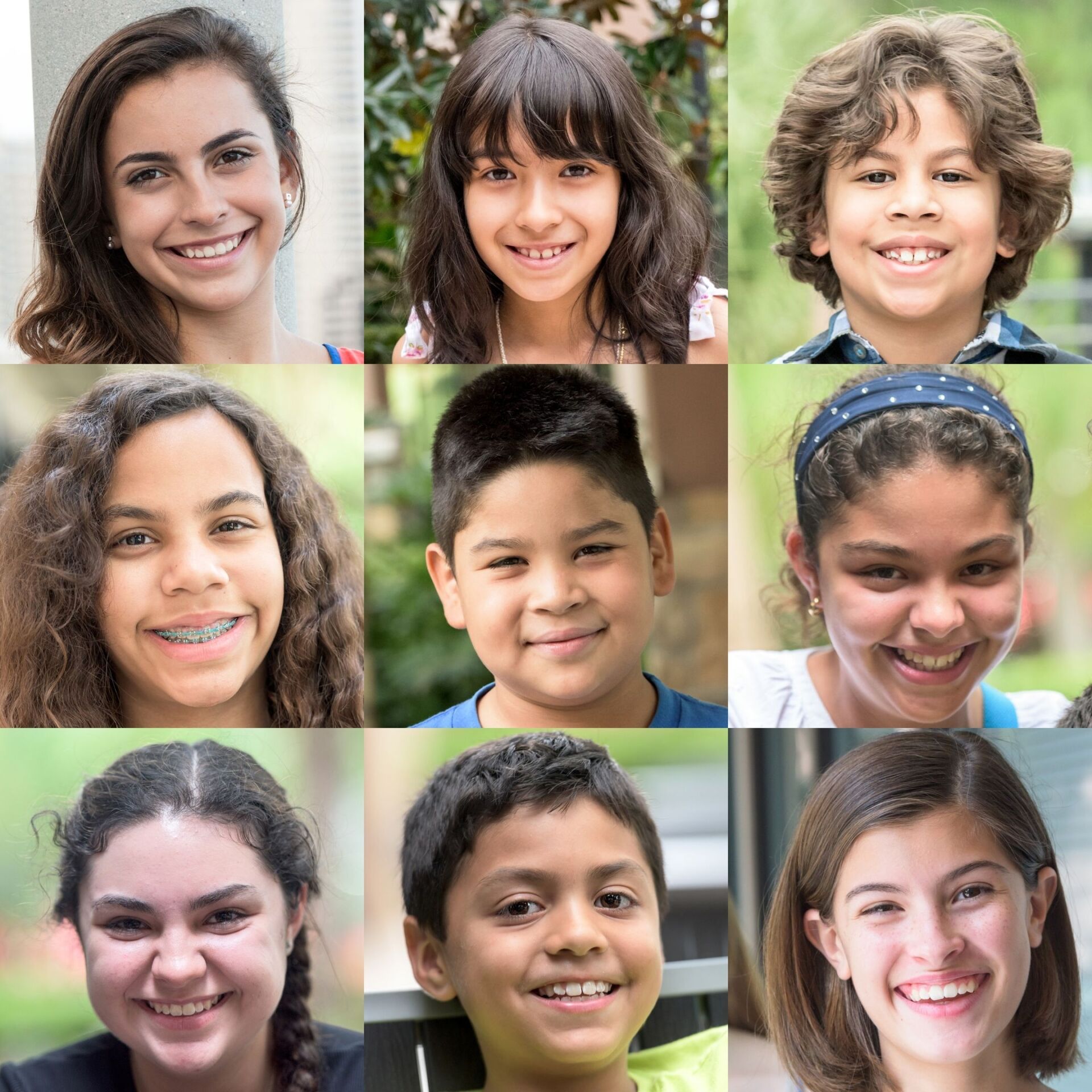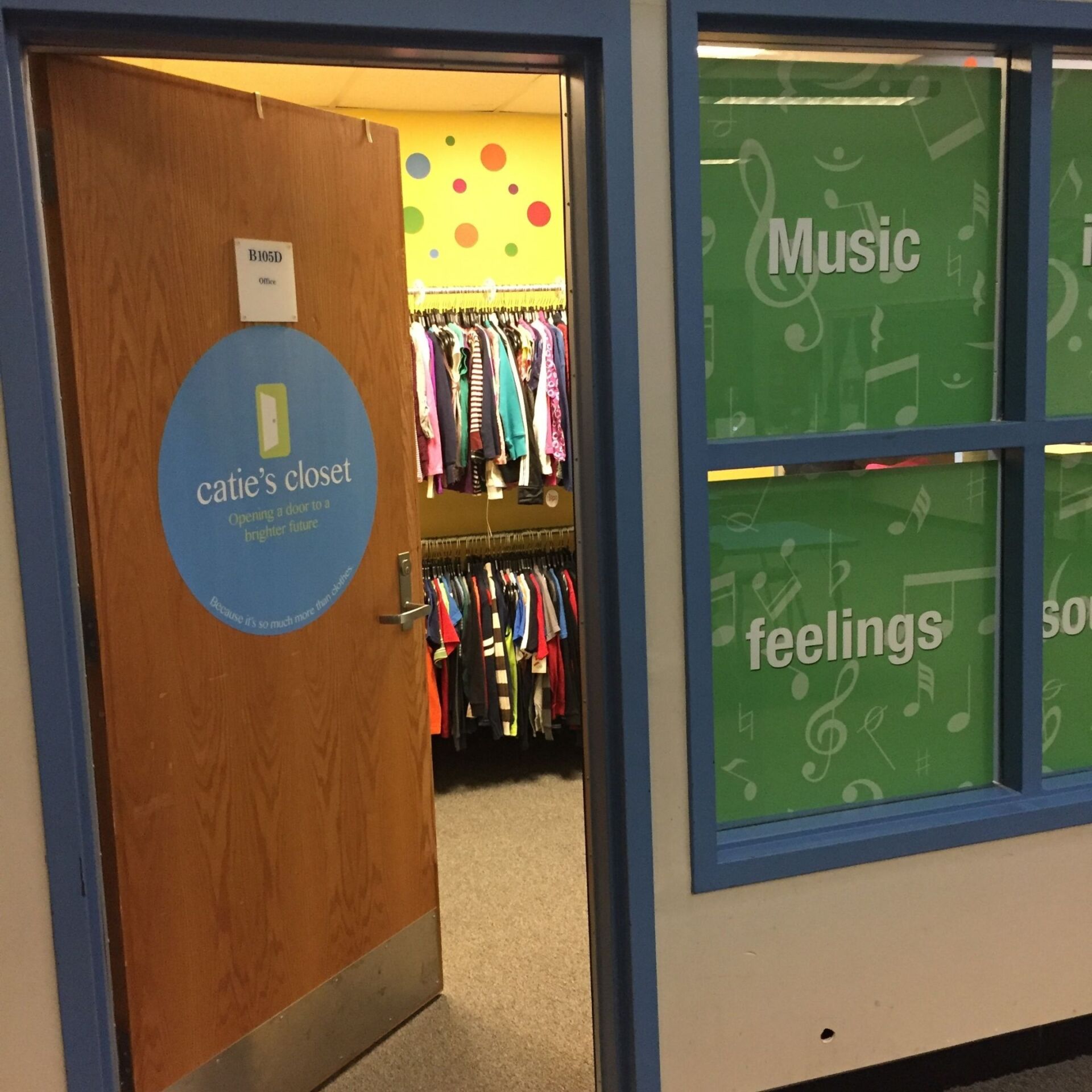 Catie's Closet converts a room in a school into a "free store" creating an experience that gives students the agency to choose and the confidence to thrive. Stocked with age-appropriate, on-trend clothing gives students an advantage they have not had before: Fitting in and feeling valued so they can focus on their education.
Although many people easily understand the impact of food insecurity or homelessness, little is publicized about the impact of clothing insecurity or lack of basic needs which has an emotional, mental, and physical effect on children. Clothing is a visible sign of hardship and an emerging indicator of child poverty. The lack of appropriate clothing or access to soap, toothpaste, deodorant and feminine products regularly leave disadvantaged children feeling ashamed about their appearance and family situations. 
Catie's Closet addresses this need to "create social change" by disrupting the cycle of poverty so that children and teens have access to the clothing and essentials they need to mitigate chronic absenteeism and thrive. 
Give $22 in 2022
You can help us start 2022 off right with more resources and giving power! 
Your $22 donation will give one child access to basic essentials for the rest of the school year.
Make a donation today to help us support more children in need.
---
In order to meet our goals, we need the help of local volunteers, businesses and organizations.
URGENT NEEDS NOW for boys and girls in youth and teen sizes:
New full sized toiletries

Shampoo, soap, bodywash, toothpaste, toothbrushes, deodorant, feminine products

Hats, gloves and coats
Sneakers and boots
Monetary donations
Evidence of Catie's Closet success is based on data collected from school administrators who are participating in the program:
Graduation rates improved among low-income students – 17.8%

Chronic absence (missing 10% or more) decreased – 29.4%

absences of 10 or more days decreased – 21.9%

Discipline rates improved -30%. 
In a recent survey, 90% of partner schools, provided this feedback: 
78% bring students to their closet at least 1/per week (15% do so every day)

91% saw a significant positive impact in student self-esteem

82% reported significant/ some positive impact on student achievement

79% saw significant/ some positive impact on student class participation
News from Catie's Closet
Any day of the year is a great day to give to those around you, but there is one special day that celebrates generosity across the world. This day is "Giving Tuesday". What is Giving Tuesday? Introduced …
When the seasons change, the needs of our students increase. As hearty New Englanders, we can typically adjust to the changing seasons as a regular part of our lives. For the students we serve, the …